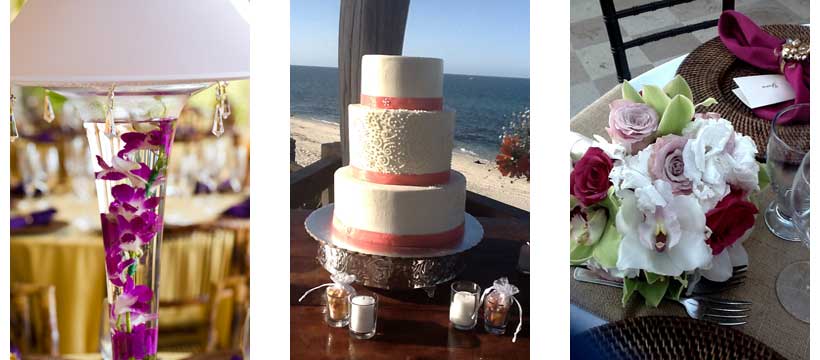 Our services include:
Venue selection
Accommodations
Transportation
Catering & Staffing
Music & Entertainment
Décor & Equipment Rentals
Photography & Videography
Floral Design
Officiant, Legal requirements& translation services
Rehearsal dinner coordination
Wedding Cakes
Salon & Spa
Favors/accessories
Welcome bags
Welcome party coordination
Contract negotiations
Budget & time management
Wedding planning task list
Imagine your dream destination wedding in Baja! Getting married directly on the white sands as the waves gently break behind you is the dream of many. Baja Weddings & Events can help you make it happen! We specialize in creating dream weddings and all other types of event planning in beautiful Baja, California. We offer event services and packages that will allow you to enjoy your wedding, corporate event, or special occasion instead of stressing over the details.
Contact us today to discuss your event!